Skin Without Blemish
Beautec SIM – The Finest!
Beautytec SIM is specially adapted to the requirements of Ultrasound cosmetic treatments. The frequencies used can be variably and precisely matched to the different treatments requirement. Due to the positive properties of ultrasound, active and concentrated ingredients can be very precisely and accurately metered into deeper skin layers, where they develop their optimal effect. This is not possible without microprocessor-controlled monitoring mechanisms, which control the ultrasound performance in fractions of a second and thus ensure very high treatment safety and effectiveness. It does not get any finer.
The high-voltage pulse – an impulse for your skin
So comfortable! Without the risk of possible skin irritation, the high-voltage pulse can also be used very efficiently on the face, even on the most sensitive areas around the eyes and mouth. After a short treatment program, wrinkles or redness disappear.
Available Treatment: anti-aging / wrinkles/ scar/ acne/ puffiness/ facelift/ rosacea/ pigmentary disorders/ decollete/ cellulite/ saddlebags/ stretch marks
Beautiful healthy skin is no longer a problem today! Thanks to our modern and gentle methods and systems, the very first signs of skin aging can be delayed or even eliminated.
BeautecSIM (Accelerator 35)
Begins with a high-performance active concentrate Exfoliant Accelerator 35 that is formulated with Chamomilla, Recutita Flower Extract & Olive Leaf Extract Blended with Papaya Fruit Extract & Willow Bark Extract Infused with Lactic. Helps eliminate dead skin cells and leaves skin smooth & refined. An exfoliation customised to your skin's needs, revealing remarkables results after just one treatment. It will gently smoothes the skin, evens out skin tones, improves skin texture, reduces fine lines and frin up tissue. Cell renewal is increased which reduces visible signs of ageing and fine lines, improving skin elasticity and texture. It is perfect for all skin types particularly great for skin with breakouts & excess oil production. Follow by the BeautecSIM Skin Regeneration Treatment.
BeautecSIM (AGE Smart® MVP Exfoliant Treatment)
The ultimate revolutionary exfoliating treatment for dry, environmentally-damaged skin that exhibits signs of premature aging, dehydrated and dull skin! Multivitamins and peptides are combined to smooth out existing, and prevent lines. Enriched with a nourishing blend of antioxidant vitamins, soothing botanical extracts and essential oils. Helps balance skin tone and combat hyperpigmentation.  A treatment to prevent pre-mature aging skin, increase cell renewal by 38.8%. Strengthen skin cell and reduce fine lines and uneven skin tone.
Follow by the patented BeautecSIM Skin Regeneration Treatment.
– Corrects & minimizes the signs of ageing
– Renews normal cell differentiation and function
– Protects the skin from future assault
– Anti Aging/ wrinkle reduction and uneven skin tone
BeautecSIM + APS Crystal Peel Facial Treatment
APS Aesthepeel treatment is a controlled and sterile microdermabrasion treatment to clean and remove damaged skin cells to resurface & smooth skin. It's patented shaped 45 degree V microdermabrader hand piece allows for controlled and effective exfoliant of the stratum corneum, preparing the skin to receive the needed serum and products. Treatment that gently and thoroughly removes dead skin cells with no pain or discomfort. Skin will appear softer, smoother, brighter, clearer and younger looking. Blotchiness and uneven skin tones and texture will be improved. Dull skin takes on a stunning radiance as double masque is applied to further tone and enhance the skin's elasticity.
Follow by the patented BeautecSIM Skin Regeneration Treatment.
Reveals instant radiant, flawless skin
Results: smooth, supple, well-toned skin, reduce pigmentation, firming, wrinkles
BeautecSIM + APS O2 Facial Treatment
There is a real alternative to injectable botox & fillers! The world's most effective oxygen system! This all-natural exfoliating formula is generously slathered onto your skin to restore the skin's natural radiance. Damaged skin gently reduced, instantly revealing smooth, moisturised and visibly younger looking skin.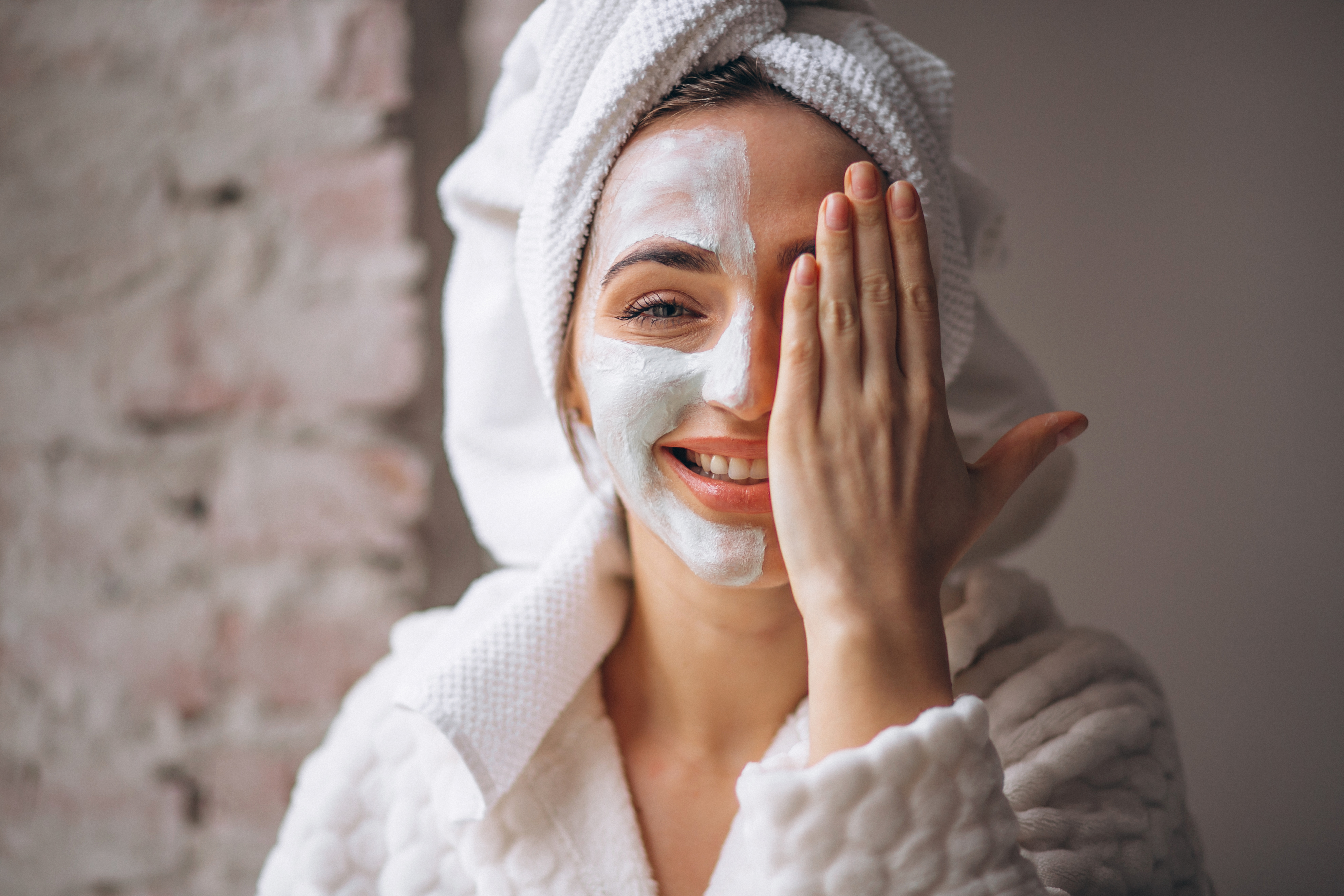 With the pressured Oxygen injection, it helps to deliver ingredients deep into the skin.By disrupting the skin barrier function, Oxygen ensures that the ingredients reach to the very bottom of skin's outer layer, which enhances skin collagen, elastin and gets rid of bacteria causing or even acne. The high density oxygen (99%), which is produced from APS Oxyderm at a high pressure allowing cosmetic ingredients to penetrate deep into the skin. As we age, oxygen and nutrients fail to reach the skin cells. Our skin thins, dries and develops wrinkles. Skin pigmentation becomes irregular and more visible overtime. We combine Dermalogica's cosmetic formulations with the numerous techniques of the Oxyjet system to bring oxygen, the elixir of life, to your skin cells giving you a fresh & healthy glow. Follow by the patented BeautecSIM Skin Regeneration Treatment.
A facial masque is applied at the end of the treatment for total rejuvenation effect
Results: younger looking, thoroughly cleansed skin, firm, acne reduction, firm, wrinkle reduction, smooth, lighten scar and marks
BeautecSIM + APS Crystal Peel Facial Treatment + APS O2 Facial Treatment
The 4 in 1 Super Facial : Exfoliae. Infuse. Oxygenate
With BeautecSIM, APS Crystal Peel and APS O2 pressured injection provide 4 effective facial treatments. It combines gentle exfoliation treatment, 100% natural with 99.5% pure oxygen, and a deep BeautecSIM skin rejuvenation with the infusion of high concentrate nutrients and peptides. It is a breakthrough treatment combination that provides superior anti-aging results by treatment the skin at a much deeper level.
4 in 1 Skin Treatment.
Plump and hydrate

Revitalize dull skin

Reduce appearance of wrinkles

Youthful glow

Restore skin volume

Firm & tighten skin

Improve skin cell production

Lighten pigmentation
BeautecSIM Neck Microlifting Treatment
The patented aesthetic technology Dany Care from Germany has two combined treatment techniques, which is extremely effective supplement in 1 treatment setting: ultrasound and high-voltage pulse work simultaneously. Mit Hilfe des Ultraschalls gelangen kosmetische Wirkstoffe tief in die Haut.With ultrasound, cosmetic ingredients such as vitamnin C, peptides serum can penetrate deep into the skin through micropores. At the same time, the high-voltage pulse causes muscle activation and contraction (and therefore muscle growth), increased blood circulation, lymph activation and tightening of the connective tissue.
Fine lines & wrinkle reduction.
Lifting
Moisture retention
Boost cell regeneration
So comfortable! Without the risk of possible skin irritation, the high-voltage pulse can also be used very efficiently even on the most sensitive areas. Visible result in just 1 treatment!